Περιγραφή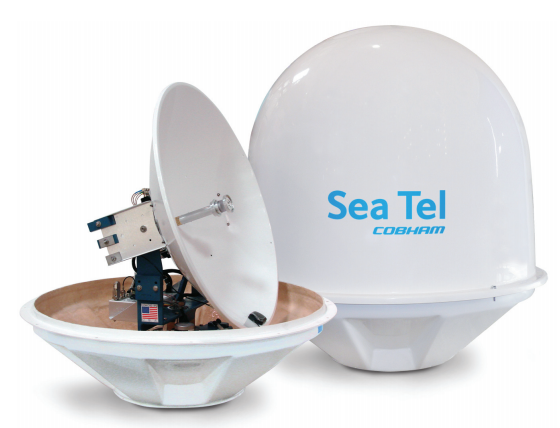 Sea Tel specializes in Marine Stabilized Antenna Systems for Satellite Communications (two-way communications), Satellite Television-at-Sea (DBS/DTH, TV-at-Sea), Broadband-at-Sea, Voice and Data Services. Sea Tel has proprietary technology that assures you get a stable satellite signal, one you can count on even in rough seas and gale force winds.
Sea Tel specializes in superior marine stabilized systems:
Design
Development
Manufacturing
Worldwide shipboard service and support
Sea Tel products combine the highest levels of performance, reliability and affordability. Service and support are provided by authorized Sea Tel agents and factory service technicians. Since eighty percent of Sea Tel's revenue is from international sales, you can find servicing agents throughout the world. Sea Tel has more than 20,000 marine stabilized antennas installed worldwide delivering Satellite Communications, Satellite TV-at-Sea™, and DBS/DTH to:
Yachts
Commercial Ships
Drill Rigs
Work Boats
Cruise Ships
Military
Sea Tel has more marine stabilized antenna systems installed and operating around the world than anyone.
Για περισσότερες πληροφορίες η τεχνική υποστήριξη για κάθε τύπου κεραία επάνω σε πλοίο  επικοινωνήστε με το τεχνικό  μας τμήμα στα τηλεφώνα :
0030 6944 813 947 &  210 4610681  
For any other information you would like , we wait yours disposal