FUSION
APOLO
THE SUM OF AUDIO INNOVATION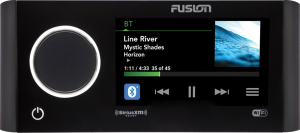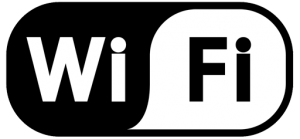 THE WORLD'S FIRST TOUCHSCREEN MARINE STEREO
The future in marine audio entertainment control is at your fingertips with the world's first touchscreen marine entertainment system.
The one-piece glass touch display is flawless, edge to edge, for a modern mechanical design that feels right at home with your most modern devices.
Fusion's Touch Command Mode enables play, pause and swipe commands* across the entire bright, daylight readable screen, making it intuitively simple to command your audio entertainment.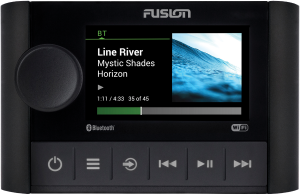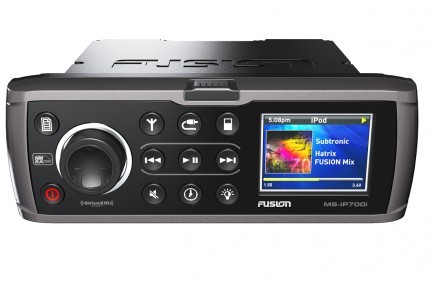 Sources: AM / FM / CD / DVD / Bluetooth / USB / AUX x 2 / iPod / iPhone / MTP / ARC / ANT / Pandora (USA Only) / DAB+ Ready (EU Only – requires optional FUSION DAB+ module, sold separately)
Περιγραφή
Marine Entertainment System with DVD/CD Player